> Home > What to visit > Museums
Museo Civico
San Gimignano
MUSEUMS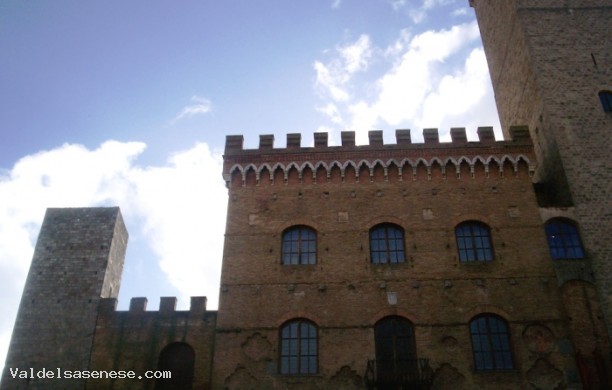 ORARI DI APERTURA E VISITA:
every day from 9.30 to 19.30; Wednesday and Thursday closed.
TICKETS: Single € 7.00 cumulative for all museums.

The Civic Museum of San Gimignano is located on the upper floors of the Palazzo Pretorio. The entrance leads to the courtyard of the palace built in 1323 and decorated with numerous frescoed or uncovered coats of arms. In the center there is a cistern built in 1361.
Among the frescoes, present in the cloister, of particular interest are Sant'Ivo del Sodoma (1507), a Madonna with two saints (XIV century) and a Justice that tramples the lie of Vincenzo Tamagni. From here starts the external staircase for the upper floors, covered by a roof resting on brick columns.
Inside the rooms there are splendid frescoes and various works of great value.
STAY

NEARBY
DINING & ENTERTAINMENT

NEARBY