> Home > What to visit > Museums
Museo Archeologico e della Collegiata
Casole d'Elsa
MUSEUMS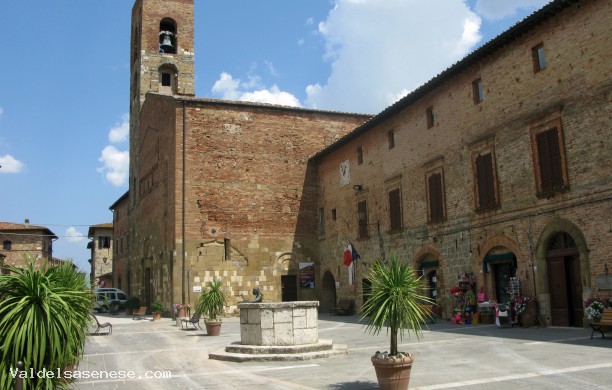 ORARI DI APERTURA E VISITA:
Saturday and Sunday from 10 to 13.30 and from 15.30 to 18.
TICKETS: Full € 3.00; Reduced € 2.00

The museum of sacred art is located in the rooms of the rectory of the Collegiate Church of Santa Maria Assunta and was inaugurated in 1996, the first of the sacred art museums in the Sienese area.

On the first floor there are works that bear witness to the ancient historical heritage of the Casole d'Elsa area. There are a group of works dating back to the fifteenth century. They are also exposed:
- a mid-16th century panel depicting "The visitation of the Madonna to Sant'Elisabetta", work by Marco Bigio, a pupil of Sodoma;
- two wooden headboards that originally formed a cataletto, typical and very common furnishings in the Sienese area, with the facades painted by Bernardino Mei.

The museum also displays large windows: sacred vestments, candlesticks, carteglorie, reliquaries and numerous monstrances from the 18th and 19th centuries.

On the second floor there is a small archaeological museum with Etruscan artefacts from the Orli necropolis: funeral urns, funeral items and stone and bronze artifacts.

STAY

NEARBY
DINING & ENTERTAINMENT

NEARBY