> Home > What to visit > Old Town
Casole d'Elsa
Casole d'Elsa
OLD TOWN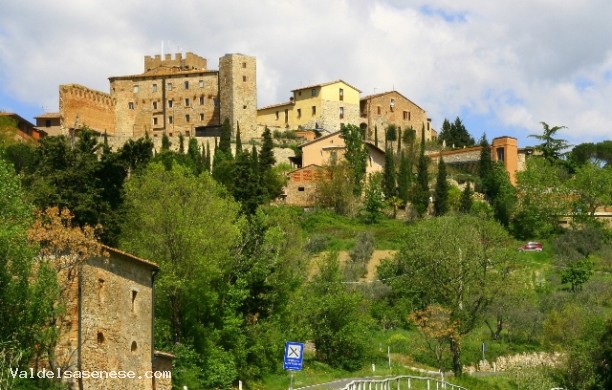 Casole d'Elsa, ancient Etruscan settlement, is a village situated on the ridge of a hill from where you can admire a fascinating view. In the XI and XII centuries it was a feud of the Bishops of Volterra.
It passed under the domain of the Sienese in 1260.Since it was located in a strategic position, in order to defend it from external attacks, it was endowed with new fortifications. Out of these, two round towers still exist nowadays on the eastern side.
Due to such fortifications, Casole became known as " the walled village", that is, surrounded by walls that still exist. The walls that surround Casole are eggshaped, with a length of 400 meters at its maximum point and a width of about 130 meters.
The two ancient gates don't exist anymore. The northern one was called Porta ai Frati (the Monks Gate) and the southern one Porta Rivellino.
Records of the latter one are found only on photos taken before it was destroyed during the Second World War. Whereas, on the eastern side, the two round towers built in 1481 by Francesco di Giorgio Martini, still appear in good condition.
STAY

NEARBY
DINING & ENTERTAINMENT

NEARBY