> Home > What to visit > Churches and Monasteries
Badia a Elmi o Abbazia del Santo Sepolcro
San Gimignano
CHURCHES AND MONASTERIES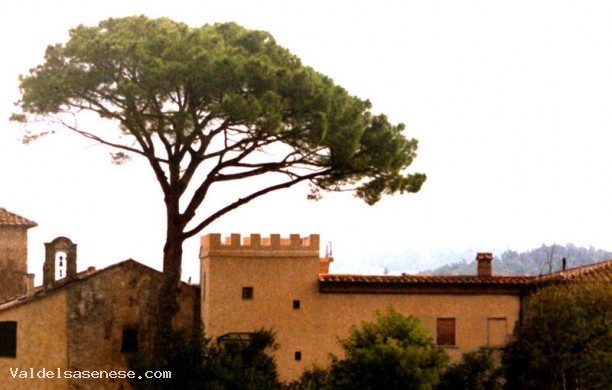 PHONE NUMBERS AND TIMES

Badia a Elmi o Abbazia del Santo Sepolcro


Business card (vCard)
The former Benedictine abbey is located along the valley of the Via Francigena that connected the castle of Ulignano Castelfiorentino. Being dedicated to the Holy Sepulchre, the abbey was a milestone in the pilgrimage of Jerusalem.

The oldest document of this abbey is the founding document drawn up October 2, 1034. In that document the founding of Adelmo beam, gives the oratory founded by him, a large number of goods and lands.

All of the assets of Adelmo, his brother Rolando and his wife Gisla, including the abbey at Elmi were donated to the Bishop of Volterra May 24, 1042. The rule of the Benedictine monastery was, but in 1073, the bishop Erimanno, granted the Camaldolese order. The first donation was confirmed by Pope Alexander II with a bull of March 24, 1074, then by Pope Gregory VII.

During the thirteenth century the authority of the abbey crebbeestendendo its jurisdiction to various churches and other monks founded monasteries such as the San Mariano in Montignoso (Gambassi Terme).

On 12 May 1421 the abbey a Elmi and the nearby Badia Cerreto were united to the monastery of Santa Maria degli Angeli, belonging to the Cistercian Order. After this union the whole complex was used for agricultural purposes. For the conduct of religious services there was only one priest.

In 1576, at the Apostolic view the religious complex is not used. In the following century the church was reduced to a simple chapel dedicated to Santa Maria della Neve.

The abbey a Elmi was officially abolished in 1652 and transformed into a manor.
STAY

NEARBY
DINING & ENTERTAINMENT

NEARBY