> Home > Where to stay > Tourist packages
A cavallo tra Val di Chiana e Val d'Orcia
TOURIST PACKAGES PLACE AND CULTURE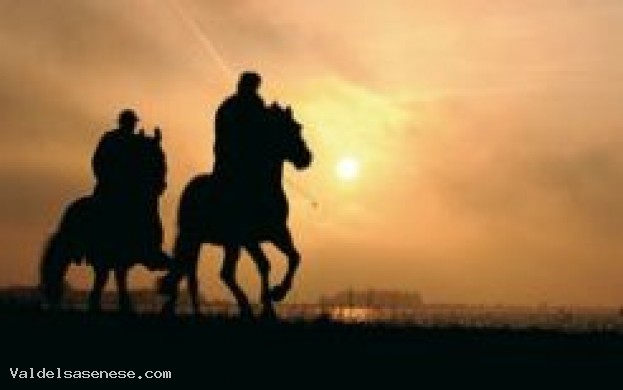 STRUCTURE DESCRIPTION


Horse Riding between Chiana Valley and Orcia Valley
To keep contact with Nature…
- 3 days / 2 nights
- starting from € 200,00 per person

A proposal dedicated to everybody who love horses and riding amongst the beautiful Tuscany hills with their magnificent colours and perfumes, and fairy forests.
Prezzo a persona: a partire da 200.00 Euro
Price include:
- 2 pernottamenti in agriturismo con prima colazione
- 2 cene in ristoranti tipici
- passeggiata a cavallo
Il prezzo non comprende:
- pasti non indicati
- trasferimenti
- mance e tutto ciò non espressamente indicato alla voce "la quota comprende"
Tariffe su base 2 partecipanti in camera doppia.
L'ampia disponibilità di strutture ricettive rende possibili ogni altro tipo di soggiorno e personalizzazione.
ARCHITECTURE, ART

NEARBY
DINING & ENTERTAINMENT

NEARBY